The Big Build - National Building Museum
---
Saturday, October 14, 2023
Category: Metro DC Events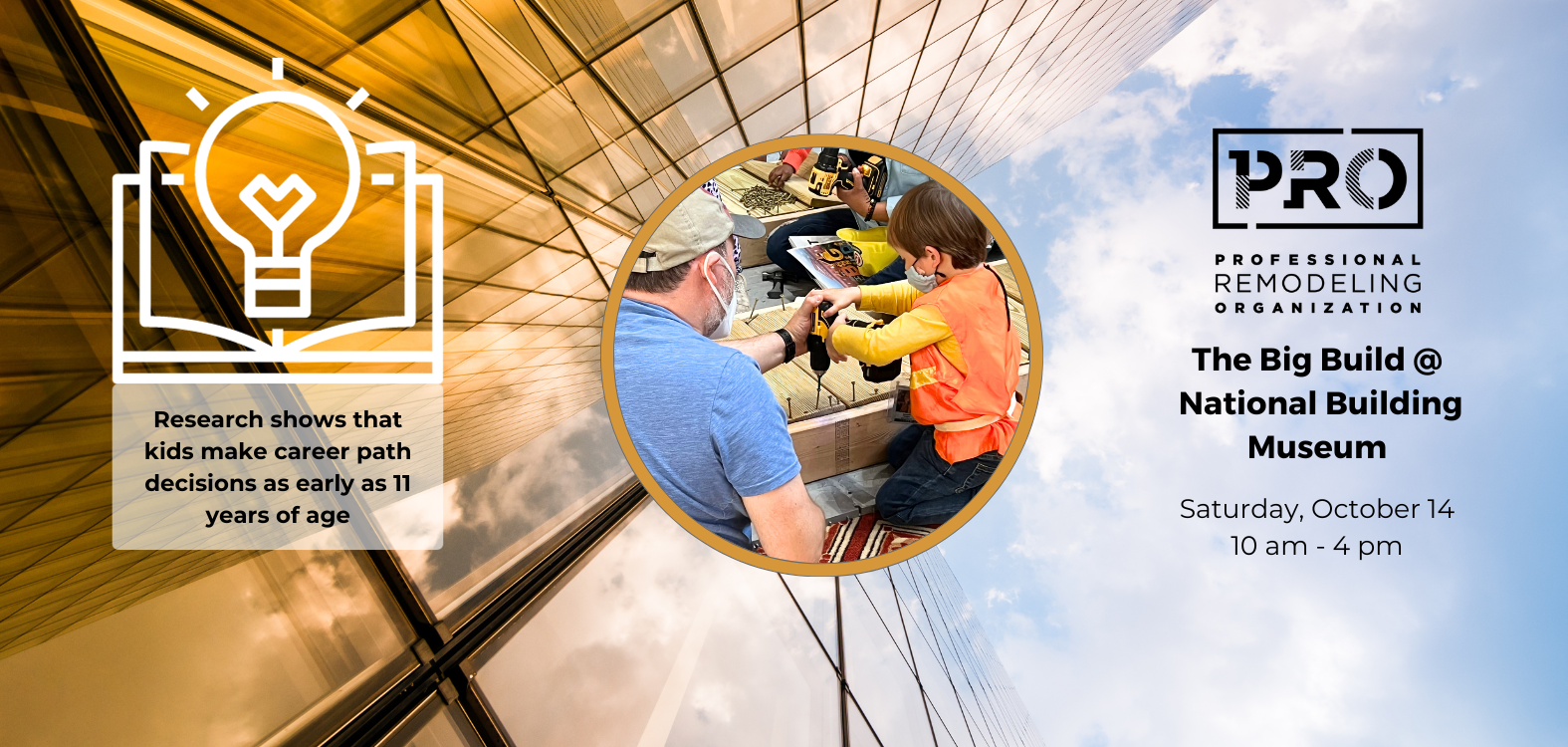 Join us at The Big Build at the National Building Museum
We are excited to once again participate in the National Building Museum's annual Big Build event on Saturday, October 14th from 10 am-4 pm. This is an amazing consumer awareness opportunity, as well as a workforce development event to reach younger children as new research shows that children have to make career path decisions as early as age 11.

The widely popular, free family event has been hosted by the museum for more than two decades and is anticipated to attract 3,000 - 4,000 visitors.


We need volunteers to create the hands-on stations and/or help the day of the event. Families welcome...this is a great community service opportunity for teens! Can you help with a 2 hour shift?
For more information, please contact Executive Director, Angela Hubbard by phone at (703) 400-1858 or by email at executive@narimetrodc.org.
For More Information: